Howl-O-Scream Oct 5th!
The Tampa Bay Seminole Club is ready to show off our FSU SPEAR-it at Busch Garden's Howl-O-Scream on Saturday, October 5th. (It's the FSU football bye weekend).
TampaNoles has a limited quantity of ONLY 30 tickets for that we're making available on a first-come first-serve basis for a donation of just $30 each (maximum 2 tickets per person). Regular Howl-O-Scream prices for tickets purchased from Busch Gardens for Oct 5 are a lot higher!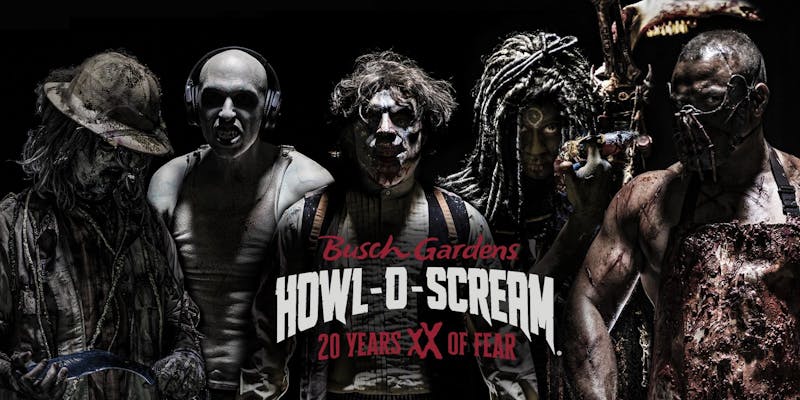 This event will be a great way to meet Noles around the Tampa Bay area and let others know that the only thing they will fear is our SPEAR-it. We will meet at the Serengeti Pub from 6-7PM.
This ticket purchase will include admission to the Busch Garden's Howl-O-Scream event on Saturday, October 5th. This ticket does NOT include parking. Parking is $25 UNLESS you are a Busch Garden's season ticket holder. **Season Ticket's can not be used for the Howl-O-Scream event itself**
In addition with your ticket, you will receive one complimentary beverage at the Serengeti Pub from 6:00-7:00PM with the Tampa Noles.
The Tampa Noles will provide three options for ticket delivery.
Option 1: You can pick up your ticket(s) at the FSU Game Watch Party on Saturday, September 28 at the Blind Goat
Option 2: You can pick up your ticket(s) at the October Mixer on Tuesday, October 1 at SoHo Saloon between 6-8PM.
Option 3: You can have your ticket(s) sent to your address by certified mail if ordered before Tuesday, October 1 (This option will have an additional cost)
Contact Person is Amanda Lafoe at amanda@tampanoles.com.
Howl-O-Scream 2019 unearths long-buried icons of the past and new nightmares as Busch Gardens Tampa Bay celebrates "20 Years of Fear" with sinister surprises at every turn. Brave souls can venture through horrifying houses, terrifying scare zones and thrilling roller coaster rides in the dark. Run for your life as gruesome ghouls emerge from their tombs to twist your daydreams into nightmares.